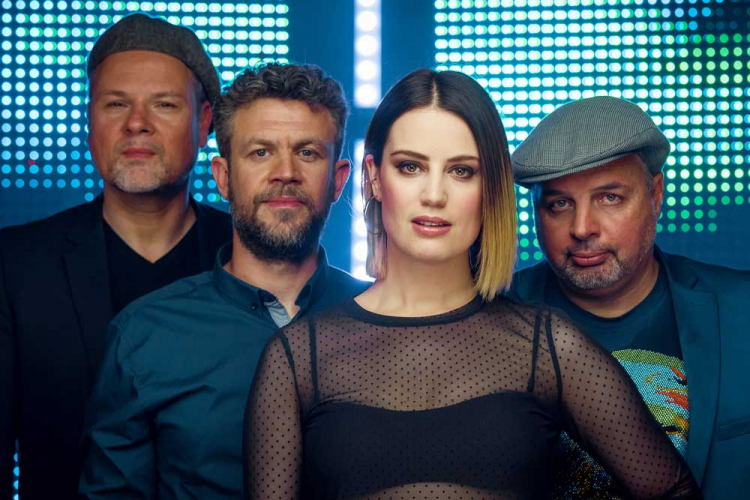 3 persons: 1 x singer, Drummer, Guitarist

3 x 45 Min

Live band x Dj show combination for your event
3Xtra is the ideal combination of a compact live band with a DJ show for a competitive price. The band's repertoire includes the top disco, pop, rock, and dance songs, making it incredibly danceable. Do not be fooled by the small lineup of only 4 musicians; the rich live sound will ensure a fun party night. Despite being a small lineup, the party band 3Xtra is incredibly nice and has a professional cover band-like sound. A swinging evening is always guaranteed by Laura's great singing, Peter's insanely funky bass lines, Richard's rousing guitar, and Alex's precise drumming!
The completely diverse and danceable 3Xtra repertoire ensures that the dance floor is always packed. Additionally, the DJ provides the soundtrack of current tunes while the band is not performing, resulting in a fantastic party night. This band always offers an opulent musical experience thanks to its extremely polished lighting and sound setup. Do you desire to broaden the band? You can, indeed! 3Xtra enjoys performing alongside a fantastic saxophonist! The modest party band 3Xtra is always able to make a huge party!
In a reduced lineup, 3Xtra is also bookable as the band "3." The band "three" is ideal for providing live music during cocktail hour and for a wedding ceremony. Naturally, it is also feasible to combine different musical acts, such as the band "three" for the wedding ceremony and/or beverages and the band 3Xtra for the reception.