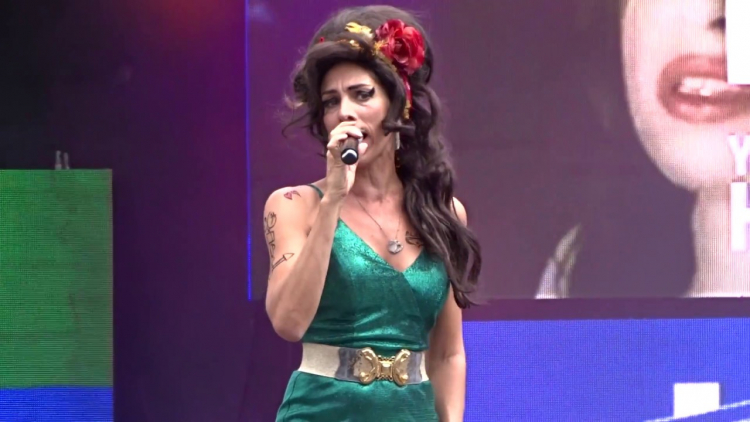 1 person, singer

30 min

Repertoire of Amy Winehouse
Actress Merante van Amersfoort was born on 1976 in Amsterdam, Noord-Holland, Netherlands. This European top-class Amy Winehouse "look-alike" ushers into the room an amazing spitting image and a precise impression of Amy Winehouse.
When she sings hits like Rehab and Valerie, she will remind you of Amy's unique strong personality! When songs like "Love is a losing game" or "back to black" come into play, the tragedy of Amy's life becomes precisely tangible. A Merante performance will transform your party with a highly engaging, and emotional yet uplifting experience. Get ready for a breathtaking performance from this iconic singer that will lift you from your seat to wave your hands and sing along!
Merante boasts several accomplishments including winning a Dutch tv talent show in 2010 as Amyhouse after which she made it to the semi-finals of the German DasSupertalent in 2011. The Dutch –Amy Winehouse alter-ego has since successfully pulled off international performances in i.a. LA, Moscow, Istanbul, London, Cannes, Kyiv, San Francisco, Bucharest, Barbados, Miami, Cape Town, Bogota, Dubai, for the Dutch King Willem-Alexander and Queen Maxima, and before the Queen of Pop__ Madonna.