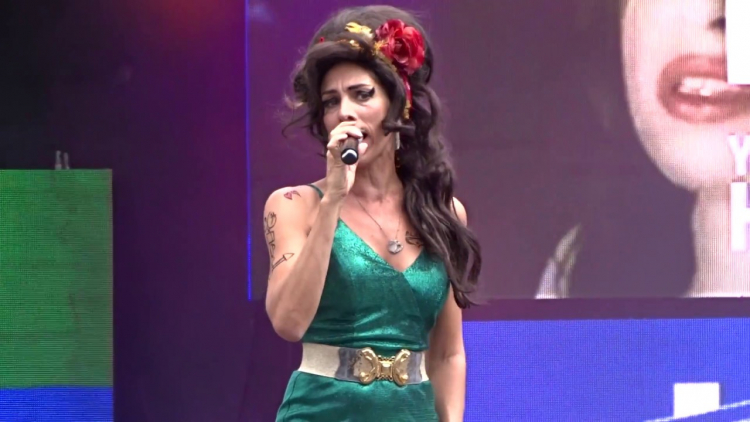 1 person, singer

30 min

Repertoire of Amy Winehouse
Experience the essence of Amy Winehouse reborn through the exceptional talent of actress Merante van Amersfoort. Hailing from Amsterdam, Netherlands, this European luminary effortlessly channels Amy's captivating presence, both visually and vocally. With hits like "Rehab" and "Valerie," Merante's performance exudes Amy's unique charisma. Yet, as she delivers poignant songs like "Love is a Losing Game" and "Back to Black," the profound depth of Amy's journey resonates authentically.
Merante's artistry has the power to transform any event into an immersive, emotionally charged, and uplifting affair. From heartrending to euphoric, her renditions create a captivating atmosphere that will resonate with guests. Prepare for a spellbinding spectacle as this iconic songstress takes the stage, compelling you to rise from your seat, sing along, and wave your hands in joyful unison.
Merante's impressive track record includes winning a Dutch TV talent show in 2010 as Amyhouse and achieving the semi-finals of the renowned German show DasSupertalent in 2011. Her international journey has graced iconic stages in Los Angeles, Moscow, Istanbul, London, Cannes, Kyiv, San Francisco, Bucharest, Barbados, Miami, Cape Town, Bogota, and Dubai. Notably, she has performed before the Dutch King Willem-Alexander and Queen Maxima and even had the honor of captivating the Queen of Pop herself, Madonna.
Elevate your event with the magnetic presence of Merante, an artist who embodies the spirit of Amy Winehouse while delivering an unforgettable performance that transcends time and borders.