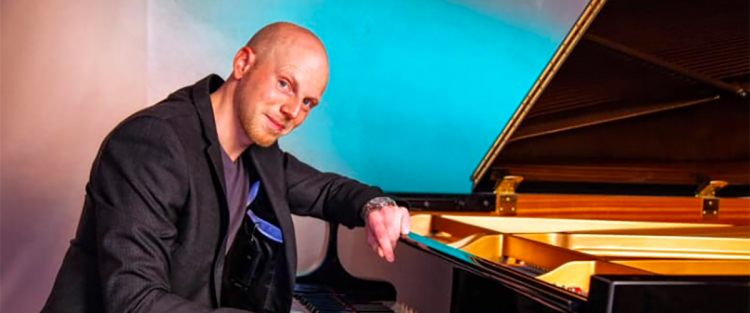 1 person: Singer/Pianist

3 x 45 min

Modern mix of soulful pop/rock, blues, and ballads
Daniel Roos is a singer, pianist, songwriter, music composer/producer, and vocal artist from the Netherlands. Inspired by artists like Billy Joel, Elton John, and Ray Charles, he makes a modern mix of soulful pop/rock, blues, and ballads. When you listen to his music, it is just as catchy and melodic, but the lyrics are even more personal!
Over the last years, he has worked with different music groups and international artists and composed and produced music for various theater productions. He toured five times with the popular Dutch comedian Sjaak Bral, accompanying him as a pianist and backing singer. As a singer-songwriter, he released several albums and EP's and wrote and performed his own theater show (with a live band) called "Inmusication". He also owns the Billy Joel and Elton John tribute band, called the Piano Man Band.
Daniel has performed on different platforms including __as the lead piano entertainer at the renowned and price-winning Hotel Montana in Lucerne. He released several EPs and an album called "Catching Waves" (2017). Besides his activities as a singer-songwriter, Daniel Roos performs with his Billy Joel and Elton John tribute "Piano Man Band". He can perform alone or be hired with a guitarist, bass/drums, and/or saxophonist.