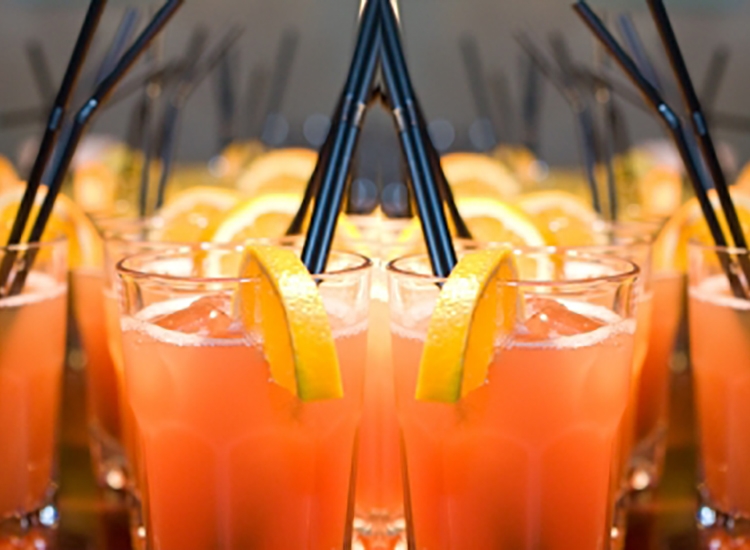 1 bartender

4 uur

Rich mobile cocktail bar for your event
Step into a world of liquid enchantment with our cocktail bar, an exquisite addition that enriches any occasion. Whether you're hosting a grand reception, inaugurating a new building, celebrating your wedding day, or throwing a themed soirée, we are ready to create the perfect drinks for you.
With our mobile cocktail bars and a team of experienced bartenders, we bring the essence of mixology directly to your event, allowing you to savor a delightful experience.
Taste the artisanal alcoholic and non-alcoholic creations, featuring fresh fruits, and delightful beverages, expertly served by our skilled staff, in elegant glassware cooled with ice. We've got it all covered.
But that's not all! If you want to enhance your gathering with a touch of education and entertainment, consider our engaging cocktail workshops. Guided by our expert mixologists, these workshops will take you and your group on a whimsical journey through the history of drinks and the world of contemporary mixology.
Immerse yourself in the art of crafting exceptional cocktails by shaking, stirring, and adorning them with finesse. Discover the secrets of various mixing techniques and the tools of the trade, all while tracing the intriguing evolution of the cocktail.