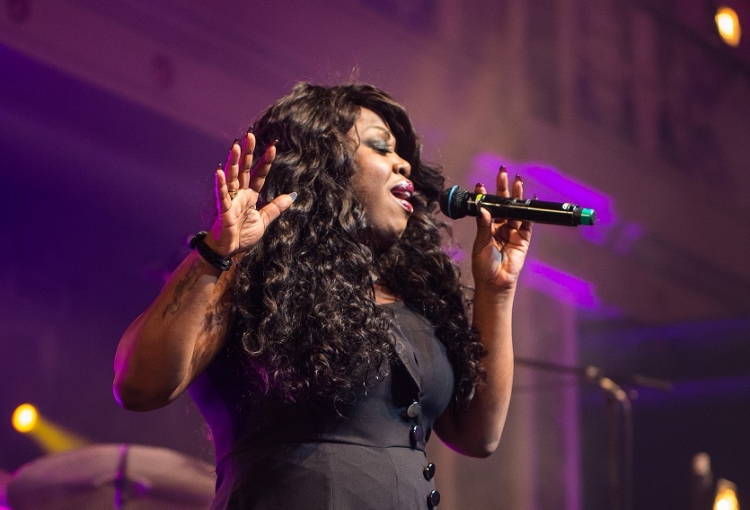 1 person: Singer

1 x 30 min

Soul singer for corporate events
Berget Lewis stands as an indispensable talent within the music realm, heralded as the Netherlands' "best singer." A defining member of the "Ladies of Soul," she wields her voice's power on renowned stages, captivating audiences and collaborating with celebrated artists. Her theatrical prowess shines, notably in her role as Mary in 'The Passion,' establishing her as a vocal phenomenon with an illustrious career.
Her music traverses emotional ballads, spirited rock, soul stompers, and more, all woven together by her riveting singing style. Berget's dynamic voice will have you on your feet, hands raised, and singing along. Her genuine audience interaction creates an enchanting connection that leaves you mesmerized.
Rooted in gospel, Berget Lewis found her voice in a church choir and later toured America at fifteen with a gospel choir. Forming Berget Lewis Gospel Train further showcased her talent. Joining Total Touch marked a turning point, propelling her to prominence. International luminaries such as Van Morrison, Dave Stewart, and Maceo Parker have welcomed her as a special guest, while her own solo career flourishes with captivating theater shows.
Berget Lewis authored songs for her self-titled second album in collaboration with esteemed musicians, producing twelve compelling tracks that delve into the highs and lows of her life's journey. Months in London with producer Andreas Olsson and The Suppliers led to this musical tapestry, reflecting her profound experiences.