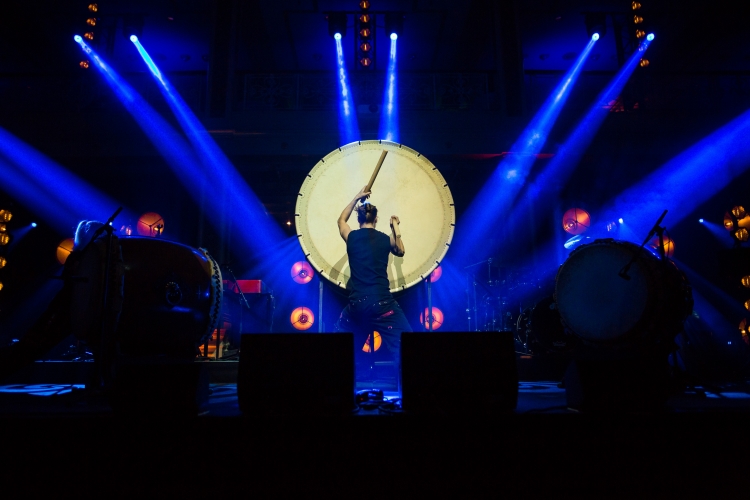 3 drummers

3x45 min

A touch of Percussion for your event
Circle Percussionis an international percussion group that has existed for more than 45 years. Through its 45th anniversary, it already has a lot of experience with full-length theater performances, company events, and workshops. The percussion consists of a combination of Japanese, African, Brazilian and Western percussion and some cross-overs among other things: DJs, singers, acrobatic theatre, Kinetic Painters, martial artists, dance crews, and orchestras. Visibly notable is their exceptional set of instruments. In addition to unique African drums, they also have the largest Japanese drum instruments in Europe. This combination makes Circle Percussion very unique.
The Circle Percussion drummers have been playing at the international level for years and have elevated drum music to art. Typical are their quirky timbre and the hypnotic, elastic, and sometimes funny stumbling grooves. At the same time, Circle Percussion uses its refined drumbeats to get the audience really quiet. The music is intensely raw and uncomplicated but always catchy and remarkably melodic.
In a performance engulfed with Big men and Drums, Circle Percussion paves its way through a jungle of drumming, hilarity, and humor. As 'unstoppable drummers', they will figuratively knock the theatre audience off their socks. They are very flexible and work with the idea that everything is possible.