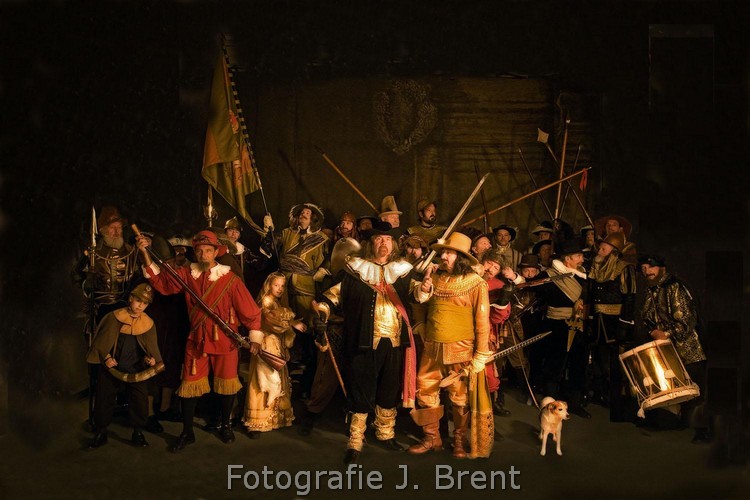 About 30 people

4 x 25 minutes

Stunning Dutch performance
Enjoy a uniquely Dutch performance at your event with a talented group of actors, actresses, and even a dog, all dressed in Baroque costumes. This act, inspired by Rembrandt's 'The Night Watch,' surprises and delights your guests as it weaves through your venue. Imagine a grand entrance with rhythmic drumbeats into a dining room, moving between tables, and ending with a stunning imitation of 'The Night Watch' in just minutes. The result? Astonished guests eager to capture the moment with photos, ready to share on social media.
This versatile act works well on both large and small stages, indoors or outdoors. It's suitable for international and higher-educated audiences at private or public events. Beyond the main performance, you can customize with options like picture frames, video, photography, live music, dance, or other Dutch-inspired acts. Technical details are straightforward: a stage of 6 x 4 meters, no need for power or sound reinforcement, with a free height of approximately 2.5/3 meters. Perfect for groups of around 25 people, this act promises an unforgettable experience, leaving a lasting impression on your guests.