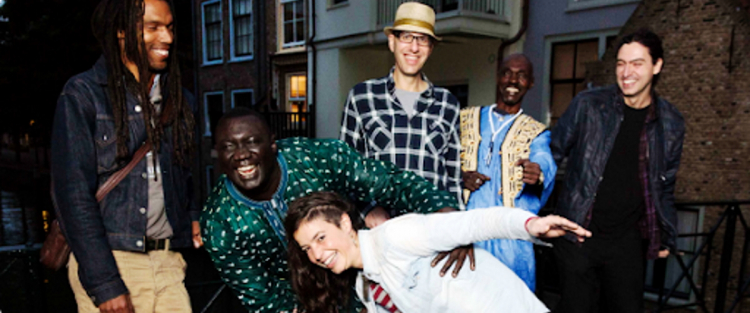 5 persons: drums, african percussion/vocals, 2x guitar, bass

2x 45 min

Worldmusic
Born from endless nighttime sessions with countless musicians, the griot Ebou Gaye Mada started his group Boka de Banjul in 1999. The collective of band members with diverse musical backgrounds and from different origins became a powerhouse of positive energy. Boka de Banjul is now based in Rotterdam and the music has been formed into a tight Gambian "Mbalax" influenced by styles such as jazz, Afrobeat, reggae, rock, and much more. Music that can be compared to that of Ifang Bondi (a group that Ebou was part of in his younger years) and Youssou N'Dour.
Anyone who sees this band is lit by a surge of energy. The band members play with so much passion, craftsmanship, and a love for music. Hence the audience is caught in no time by the rhythms, the melodies, and the overwhelming performance. It is an experience to see so much power, quality, and talent for improvisation together.
Band leader Ebou Gaye Mada is a very talented griot/percussionist from Gambia, West Africa. Ebou uses his percussion, his vocals, and Kebetu, a kind of rap. Kebetu sounds so powerful that you can almost feel the oppressive importance of the message. This also applies to the fast hard strokes on the sabar and Tama (talking drum) that emphasize the cadence of the message and certainly invite you to dance!