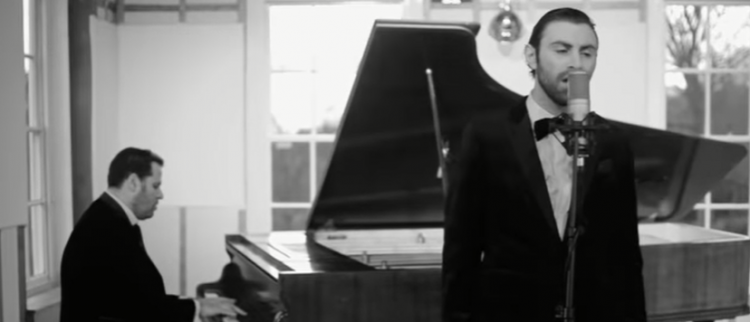 1 zanger/ pianist

4 uur

Combineert verschillende genres -indie, alternatieve pop, Arabisch & RnB
Refael Mirila is een unieke Israelische artiest. Met meer dan 15 jaar ervaring, zowel met live optredens als in de studio brengt Refael zijn uitzonderlijke muzikale talent naar Amsterdam.
Na het bereiken van de finale van de Israëlische versie van Idols, begon hij zijn studies Jazzpiano en zang aan het Conservatorium van Amsterdam. Hierna verhuisde hij naar Londen en speelde op podia in het Verenigd Koninkrijk, Europa en in landen aan de Middellandse Zee.
Zijn brede muzikale interesse stelt hem in staat om een brug te slaan tussen verschillende genres en nieuw leven en grooves te geven aan bekende deuntjes. Dat doet hij zowel als solist of met band als toetsenist of frontman.
3 Birds – Bob Marley
A La La La La Long – Innercircle
A thousands Years – Christina Perry
Ain't No Sunshine – Bill Withers
All Of me – John Legend
Another Day – Buckshot Lefonque
Another Day – Jamie Lidell
Beggin – Madcon
Billy Jean – Micheal Jackson
Black Birds – Beatles
Can you love me again – John Newman
Clocks – Coldplay
Could You Be Loved – Bob Marley
Crazy – Gnarls Barkley
Diamonds – Rihannah
Don't Know Why – Norah Jones
Don't Panic – Coldplay
Don't you worry bout a thing – Stevie wonder
Don't You Worry Child – Swedish Mafia
Englishman in New York – Sting
Everybody gotta learn sometimes – Beck Hansen
Everything – Michael Buble
Fast Car – Tracy Chapman
Georgia – Ray Charles
Get Lucky – Pharrell/Nile Rodgers
Golden – Jill Scott
Happy – Pharrell
Higher Ground – Stevie Wonder
Human Nature – Michael Jackson
I can't Feel My Face – The Weekends
I can't help It – Michael Jackson
I Feel Good – James Bropwn
I heard it Through The Grapvine – Marvin Gaye
I Love You Just The Way You Are – Bruno Mars
I Shot The Sherriff – Bob Marley
I wanna Hold your hand – Beatles
Is this Love – Bob Marley
Isn't She Lovely – Stevie Wonder
It Ain't Over Till it's over – Lenny Kravitz
It Must Be Love – Madness
Just Hold On We're going Home – – Drake
Just The Two Of Us/Lovely Day – – Bill Withers
Kiss From A Rose – Seal
Knocks Me Of my Feet – Stevie Wonder
Lady – Modjo
Lean On Me – Bill Withers
Let It Be – The Beatles
Let's Get It On – Marvin Gay
Let's stay Together – Al Green
Love Never Felt So Good – Michael Jackson
Lovely day – Bill Withers
Marry You – Bruno Mars
Master Blaster – Stevie Wonder
Me and Mrs Jones – Billy Paul
Message In A Bottle – Sting
Move on up – Curtis Mayfield
Moves Like Jagger – Maroon 5
My Girl – The Temptations
No Woman No Cry – Bob Marley
Ordinary People – John Legend
Perfect Day – Lou Reed
Play that Funky Music White Boy – Wild Cherry
Pretty Woman – Roy Orbison
Rude – Magic!
Runnin – Naughty Boy
See Beneath your Beautiful – Emily Sandee
Sex On Fire – Kings of Leon
Sitting on the Dock Of the Bay – Ottis Redding
Somebody Told Me – The Killers
Something In the way – Beatles
Stars – Simply Red
Stay with Me – Sam Smith
Superstition – S Wonder
Thinking out loud – Ed Sheeran
This Love – Maroon 5
Three Little Birds – Bob Marley
Treasure – Bruno Mars
True Colors – Cindy Lauper
Use Somebody – – Kings of Leon
Valerie/Rehab – Amy Winehouse
Wake Me UP – Avici
We are young – Fun
What's Going On – Marvin Gaye
When I was Your Man – Bruno Mars
Wicked Games – Chris Isaak
Wild Horses – The Rolling Stones
Will You Still Love me Tomorrow – Amy Winehouse
Refael Mirila is uit te breiden met contrabas, pianist of percussonist.