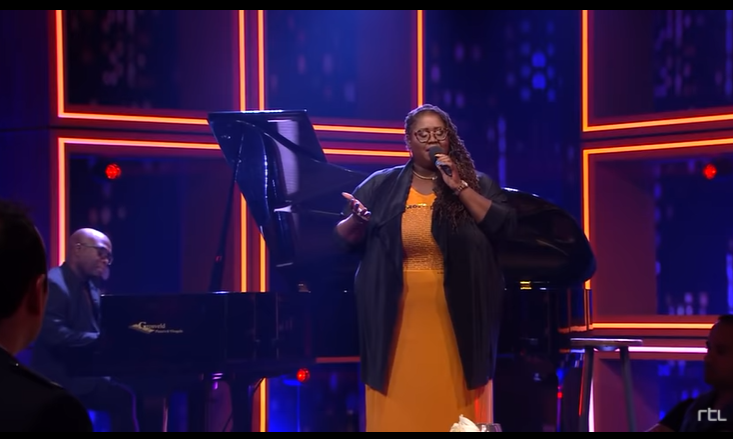 1 Person: Singer

1 x 30 min

Breathtaking All round music
Shirma's rich, powerful and soulful voice makes her one of the most popular singers in the Netherlands. After her appearance in The Voice, she made a leap to the next level of her career. Ultimately, Shirma Rouse can no longer be ignored in the Dutch music scene.
Her musical journey started as backing vocal for artists like Chaka Khan, Michael Bolton, Alain Clark, Candy Dulfer, Henny Vrienten, and Anouk who formerly represented the Netherlands at the 2013 Eurovision Song Contest. There Shirma Rouse was declared the best backing vocalist by The Eurovision Times.
Shirma has released four albums and her third album, "Shout It Out Loud", was awarded in 2015 with Edison Jazzism Audience Award. That autumn she went on a tour along with Holland Casinos together with pianist Jan Vayne.
In 2017 and 2018 Shirma Rouse honored the 75th birthday of Aretha Franklin with "The Queen of Soul Celebration Tour", a series of concerts in the Netherlands, and of Shirma's self-written song-through theater show "Shirma sings Aretha".
In March 2017 Shirma Rouse released her highly anticipated 4th studio album, Soul Serenade, a heartwarming tribute to love with newly written songs, a duet with US soul sensation Ryan Shaw, and classic songs like Imagine and Let it be have been newly arranged.
In December 2018 Shirma embarked on going back to her roots with a series of Christmas Gospel Sessions in churches throughout the Netherlands. She has since recorded a studio album with songs for this show.