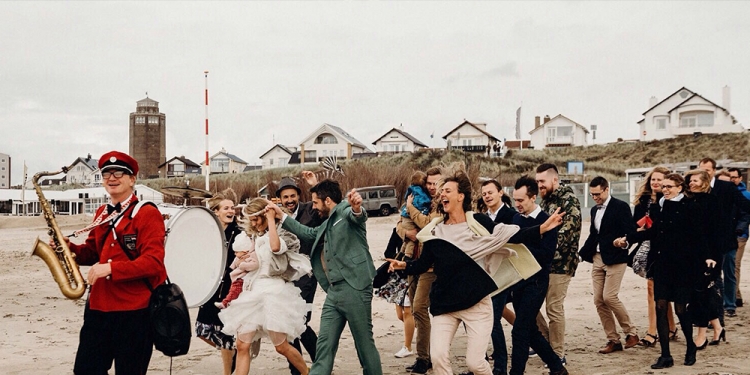 Something to celebrate? Call Mr. Fanfare!
Mr. Fanfare is a playful one person fanfare. A unique mobile music act for young and old with
a cheerfully diverse repertoire that makes everybody happy and dance.
In the big drum there is a very powerful music installation installed so you cant miss this fanfare. Mr Fanfare always plays the best Dance Classics and party numbers.
This musical variation in combination with a high tempo and continuous interaction creates a
wonderful positive energy.
In short, very suitable for a broad public, can be used in many places, both outside and inside.
Second Waltz
Uptown Funk (feat. Bruno Mars)
Rock around the clock
YMCA
Heb je even voor mij
Mr. Saxobeat
I Like To Move It
Links Rechts
Zakka Zakka
He's the greatest dancer
Cuba
Twist and Shout
You're the one that I want
Van voor naar achter
Naar voren – Alpenzusjes
Der alte Dessauer
Tsunami
Power – Hardwell
Go to release – feat. Miss Bunty
Liberte
Hela Hola
Going back to my roots
The Wiz
Kom van dat dak af
Stayin Alive
Animals
Assekruus Slavenkoo