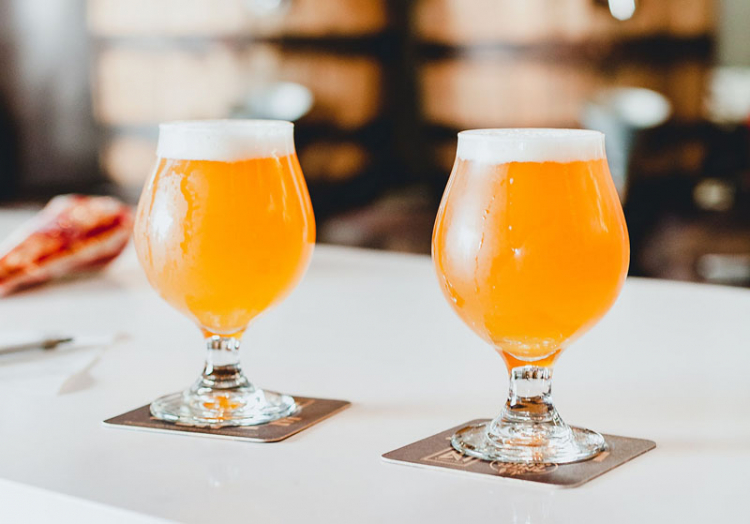 1 bartender

4 hours

Fun cocktail workshop for your event
Do you want to learn how to mix your favorite drink at home? We provide the best solutions for cocktail workshops at any preferred venue here at Bestebands! You will learn everything there is to know about cocktail crochet during this 1.5-hour course, where having fun and tasting are our top priorities. Talk of "1.5 hours Shaking, Tasting & Fun"
Our cocktail workshops will jokingly lead you and your group through the history of drinks and the realm of contemporary concoctions. You will begin by preparing unusual cocktails by shaking, stirring, and garnishing them. We talk about all mixing methods and bar tools, and of course, we also consider the evolution of the cocktail. For instance, a passionate discussion of the cocktail's history, information on alcohol and interesting trivia, and a description of the cocktail's equipment. Do you simply not enjoy drinking? Of course, it's also feasible to make non-alcoholic cocktails. A cocktail workshop is a fantastic way to make your wedding, festivals, school events, and business activities more sophisticated.
Hire a cocktail bar on site
For your event, are you looking for a mobile cocktail bar? For the fair, would you prefer to rent a cocktail bar? At the place of your choice, we will offer you a choice that fully satisfies your preferences and tastes. We have a wealth of knowledge and expertise, so we are fully aware of your requirements. In the Netherlands and Belgium, you can rent a cocktail bar for any chosen location. For every price range, we have a cocktail bar on site!