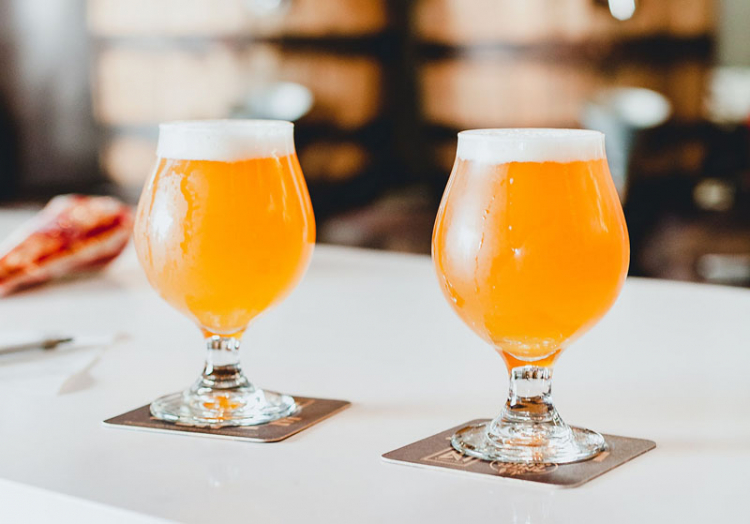 1 bartender

4 hours

Fun cocktail workshop for your event
Want to learn how to make your favorite cocktail yourself? At bestebands, we offer the best options for cocktail workshops at any desired location! During this cocktail workshop, you will learn all the ins and outs of cocktail crochet in 1.5 hours, in which fun and tasting are our top priorities. Talk about "1.5 hours Shaking, Tasting & Fun".
Our cocktail workshops will playfully guide you and your company through the world of cocktails, from classics to original creations. You will get started with mixing, shaking, stirring, and garnishing exotic cocktails. All mixing techniques & bar equipment are discussed, and of course, we also reflect on the history of the cocktail. For example; an Enthusiastic explanation of the history of the cocktail, Drinking knowledge and fun facts, and an Explanation of cocktail tools used. Do you just not like alcohol? Of course, non-alcoholic cocktails are also possible! Cocktail Workshop is a great way to add class to your wedding, festivals, school events, and company activities.
Rent a cocktail bar on location
Are you looking for a mobile cocktail bar for your party? Or would you like to rent a cocktail bar for the fair? We will provide you with an option that perfectly matches your wishes and taste at your preferred location. With our extensive experience and expertise, we know exactly what you need. You can rent a cocktail bar for any desired location in the Netherlands & Belgium. We offer a suitable cocktail bar on location for every budget!